Walking the Way. An essay by writer Nancy Ann Roth.
Bay to Bay - across the Way
A personal account by David Andrewartha, founder of Bys Vyken Events. Download PDF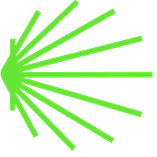 A selection of personal responses and other writings on the St.Michael's Way
Pilgrim
An artists film (excerpt) produced in 2010
by Rupert White.
"We have had several centuries now of people questioning the existence of God. These include a number of books from my own library that on the day were put in the ruck sack, as my own real and metaphorical burden. I couldn't walk the St Michael Way as a Christian pilgrim, but I did so trying to imagine that I might be. Looking out at the landscape all the while questioning the existence of God in whatever form he or she might take."
Rupert White has an MA in Fine Art from Chelsea College of Art, and as an artist and writer has been editor of the online journal artcornwall.org since 2006. He has published both research in psychiatry and books relating to cultural studies.