Maps & guides
for walking the St Michael's Way
Start: SW547372 - Lelant, Penzance, Cornwall
Finish: SW514298 - Marazion, Cornwall ( & onto St Michael's mount on foot - tide permitting)

< Click to enlarge map of the StMW footpath. (Adapted from OS maps)
The solid red line is the main route via Gulval and Longrock.
The dotted red line is an optional ending, splitting off the main route at Ludgvan. This is a slightly shorter route via Marazion marshes, however it involves crossing 2 main roads with often fast flowing traffic.
Both routes are waymarked with a scallop shell :
Either the sign on the left >
and/or a plain scallop shell burnt into wooden posts.
However these are not always easy to spot,
so walkers are strongly advised to carry a good map:
- eg A printed Ordinance Survey map or
Ordinance Survey maps on a smartphone.
NEW GUIDES AVAILABLE Very useful & insightful printed guides, with maps, produced by Cornwall Council and The Bredereth Sen Jago in 1994, when the path was first opened, and another in 2004 with support from PAROW, have been out of print for several years. However Graham & Sylivia Ronan (aka Ramblers) have produced a new walking guide, launched early June '16 and now now available at Tremenheere and Friends of StMW are also producing one which will be available v soon. So you have a choice - or even a collection, which can include the historic guide written by Michelle Brown, published by Friends of STMW and available from 25th July '16. See publications
Here also are some links to other websites with maps & information about the route..

Everyone walking St MW should be aware of The Countryside Code
• Be safe - plan ahead and follow any signs
• Leave gates and property as you find them
• Protect plants and animals, and take your litter home
• Keep dogs under close control
• Consider other people
• St MW GPS route online: where you can view and print off a detailed map.
• GPS Maps Online: for route information and links to GPX files.
• Oliver's Cornwall: illustrated descriptions of the route.
• Cornwall Council: general information.
• British Pilgrimage Trust: Illustrated description of the entire route. GPX files.
• Article by Robert Shaw 2010: Description of the route 2010.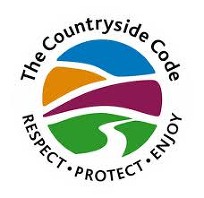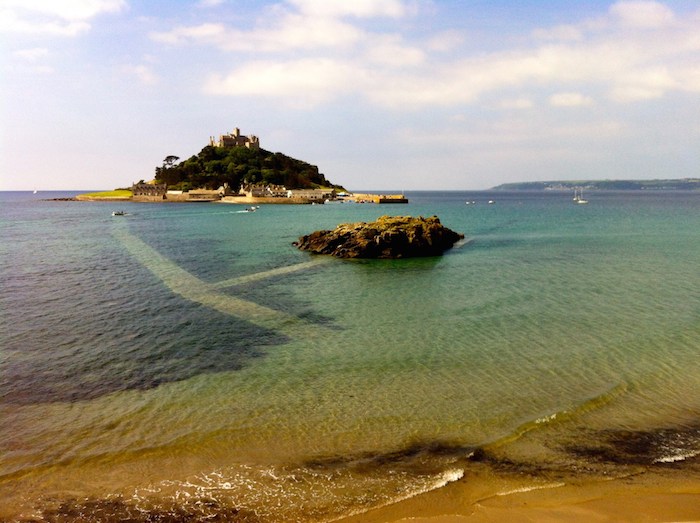 St Michael's Mount - the causeway you can see underwater can be crossed by foot at low tide.
Check tide timetables or the website for St Michaels Mount before you depart if you wish to cross on foot.
Image credit : Caro Woods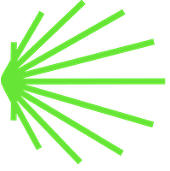 • BUS TIMETABLES - showing First Kernow 17B service from Marazion to Lelant